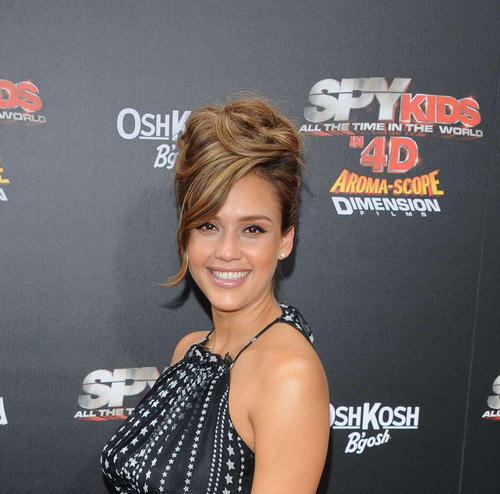 Iako u poodmakloj trudnoći, Jessica Alba je posetila premijeru filma "Spy Kids: All the Time in the World in 4D".
Ona je izgleda jako lepo u dugoj crnoj haljini s detaljima u obliku malih belih zvezda. U filmu alba glumi bivšu špijunku koja pokušava da zaustavi superzločinca koji želi da preuzme planetu.
4D u nazivu filma podrazumeva da će gledaoci u bioskopu moći da osete i miris zahvaljujući posebnim karticama.