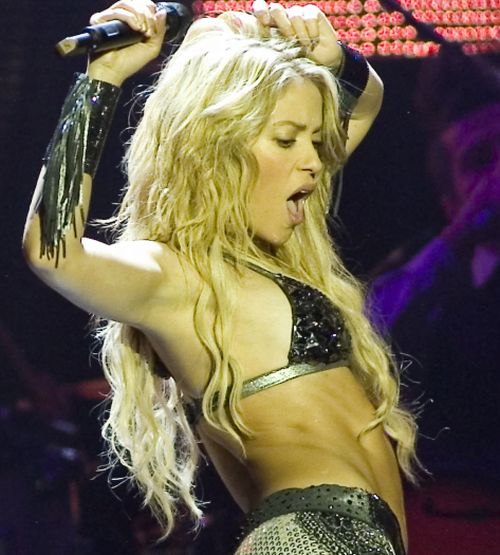 Lady Gaga osvojila tri MTV EMA nagrade u kategorijama Best Pop, Best Female i nagradu za pesmu Bad Romance – Best Song. Mlada zvezda, Justin Bieber osvojio je nagrade u kategorijama Best Male i Best Push Artist.
Uploaded with ImageShack.us
Ovogodišnje MTV EMA nagrade ostaće upamćene i po rekordnom broju nastupa, čak 14 svetskih muzičkih zvezda nastupilo je uživo na binama u Madridu. Podršku i glamuroznost celoj večeri dali su i 11 voditelja i prezentera, predvodjeni Evom Longorijom.
Uploaded with ImageShack.us
Uploaded with ImageShack.us
Uploaded with ImageShack.us
Listu nominacija predvodile su Lady Gaga i Rihanna sa po 5 nominacija. U ostalim kategorijama, Eminem je potvrdio svoj status kralja hip-hopa nominacijama u četiri kategorije.
Britanski rokeri Muse, zajedno sa 30 Seconds to Mars, Linkin Park i Kings of Leon nadmetali su se protiv Ozzy Osbourna u kategoriji Best Rock, dok su Justin Bieber, Ke$ha, B.o.B, Plan B i Jason Derulo bili nominovani u kategoriji Best New Act.
Uploaded with ImageShack.us
Uploaded with ImageShack.us
Uploaded with ImageShack.us
MTV EMA 2010 su osvojili:
Best Rock: Thirty Seconds to Mars
Best Alternative: Paramore
Best Pop: Lady Gaga
Best Hip Hop: Eminem
Best Live Act: Linkin Park
Best Song: Lady Gaga – Bad Romance
Best Male: Justin Bieber
Free your mind Award: Shakira
Best Female: Lady Gaga
Best New Act: Ke$ha
Best Video Katy Perry – California Gurls
Best World Stage Performance: Tokio Hotel
Best Push Artist: Justin Bieber
Best European Act: Marco Mengoni
Best Adria Act: Gramophonedzie