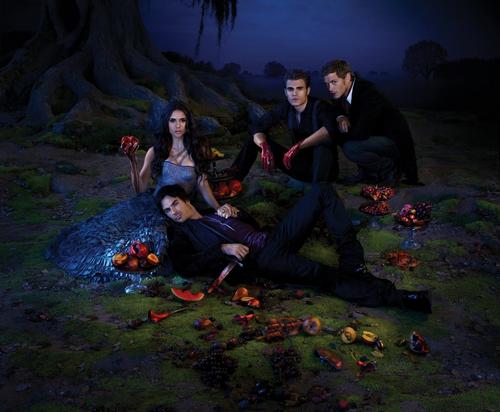 The Vampire Diaries i deo glumačke postave nominovani su za prestižne People's Choice nagrade a video porukom zamolili su fanove širom sveta da glasaju za njh.
U video poruci obraćaju nam se Nina Dobrev, Ian Somerhalder, Kat Graham i Joseph Morghan, a šou se bori za titulu najbolje TV drame u konkurenciji The Good Wife, Grey's Anathomy, House i Supernatural kao i najbolji SciFi/fantazijski šou protiv Fringe, Supernatural, True Blood i The Walking Dead.
[youtube ABe7NYRG_54]
Joseph Morgan takođe je zamolio sve da glasaju za Iana Somerhaldera i Ninu Dobrev, koji se bore za omiljenog glumca u dramama, u muškoj i ženskoj konkurenciji.  Simpatična Kat Graham čak je potpuno sigurna da će Nina osvojiti nagradu! Da li ćete i vi pokloniti svoj glas Vampirskim dnevnicima? Glasanje možete obaviti ovde!