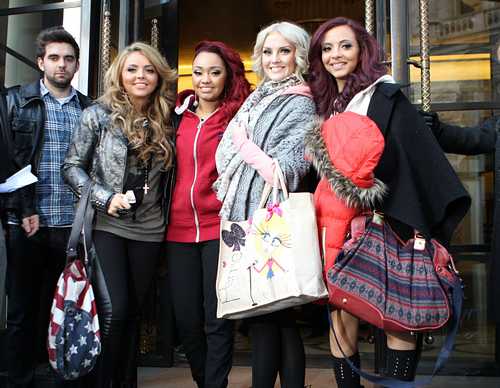 Devojke spadaju među prve osobe koje su mogle da čuju nov materijal benda i kažu da im se jedna nova pesma jako dopada.
Iako je Perrie ćutala o svemu, njena koleginica iz benda Jade priznala je kako je čula novu pesmu One Directiona. "Čula sam jednu", rekla je za Capitalfm. "Čule smo jednu slatku pesmu, ali ne smemo bilo šta da kažemo. Sjajna je, fanovima će se svideti."
Očekivano, Little Mix bi volele da sarađuju sa 1Djem. "Mislim da bi to bilo zaista interesantno – pesma Little Mixa i One Directiona. Zamislite kako bi to zvučalo", rekla je Leigh-Anne. Pogledajte novi spot Little Mixa, pod imenom "Wings". Da li bi ste voleli da ga vidite na našoj Pop top listi?