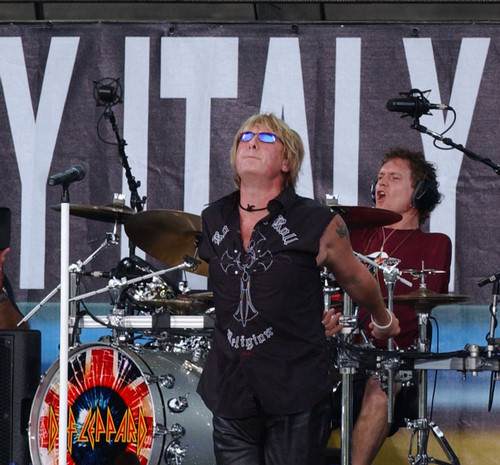 Legendarna rok grupa Def Leppard odlučila je da snimi novi album. Ali, nije reč o novim pesmama već o rok obradama koje će biti dečje uspavanke na albumu "Dreamin' With Def Leppard".
Album bi trebao na tržištu da bude krajem leta, a na njemu će se naći 12 njihovih pesama. Deo je to pre nekoliko godina pokrenutog projekta "Rock The Cradle".
Britanski rok bend svoju karijeru započeo je 1977. godine, a najveću slavu stekli su tokom 1980-ih godina albumima "Pyromania" i "Hysteria". Tako će se i na dečjoj kompilaciji naći i neki od njihovih najvećih hitova poput: "Photograph", "Pour Some Sugar On Me", "Love Bites", "Promises", "Hysteria", "Too Late For Love" i druge.