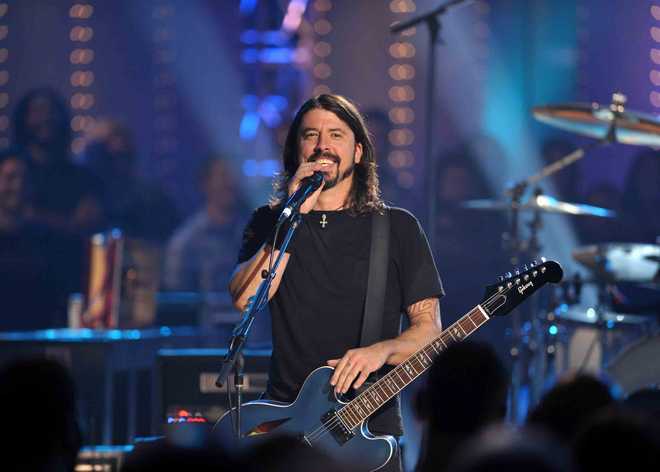 Pravi ljubitelji dobrog rok zvuka uživaće u muzičkom programu koji je MTV spremio za petak veče – uz svirke bendova Foo Fighters, The Killers i The Black Keys!
Legendarni rock bend Foo Fighters predstaviće se gledaocima MTV kanala u emisiji Storytellers u petak, 5. aprila, u 20 časova. Oni će izvoditi neke od svojih najvećih hitova iz ranije karijere, pored pesama sa albuma, Foo Fighters: Greatest Hits iz 2009. godine. Članovi benda će odgovarati na pitanja publike i davaće gledaocima jedinstvenu priliku da čuju kakva je to inspiracija ležala iza hitova poput "Big Me", "My Hero", "World Forward" i "Wheels".
Nakon emisije Storytellers na redu je MTV World Stage koji donosi snimke dva nezaboravna koncerta – bendova The Killers i The Black Keys. The Killers su nastupili na prvom World Stage festivalu snimljenom u 2013. godini – na najvećem australijskom festivalu Big Day Out, dok je koncert sastava The Black Keys snimljen je u znak proslave njihovog novog, sedmog po redu, albuma El Camino, koji je ovaj američki duo, nagrađen Grammy nagradom nedavno izdao. Ova intimna svirka je održana u Webster Hallu u New Yorku pred oko 1400 ljudi koji su sa oduševljenjem gledali kako pevač i gitarista Dan Auerbach i bubnjar Patrick Carney izvode svoje buduće klasike blues rocka, uključujući i hitove Lonely Boy, Tighten Up i Gold on the Ceiling.
Budite uz MTV ovog petka i uživajte uz koncerete bendova Foo Fighters, The Killers i The Black Keys!