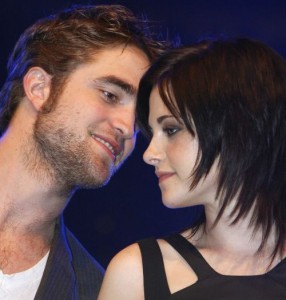 Tokom snimanja trećeg dela filmske sage "Sumrak", Robert Pattinson i Kristen Stewart slobodno vreme provode zajedno, zatvoreni u njegovom apartmanu. Nakon jednog napornog radnog dana, glumci su na vrata apartmana na 34. spratu hotela Sheraton Wall Centrea u Vancouveru obesili znak "Ne smetaj".
"Stavili su znak `Ne smetaj` tako da ni sobarice nisu smele ulaziti. Na njihov sprat su se donosile boce crnog vina, sok od narandže, dimljeni losos i krekeri", rekao je neimenovani izvor. Za to vreme Kristenina soba ostala je netaknuta kao da u njoj niko nije boravio.
Podsetimo, Pattinson i Stewart navodno su Opri potvrdili svoju vezu, ali su to učinili pre snimanja showa.