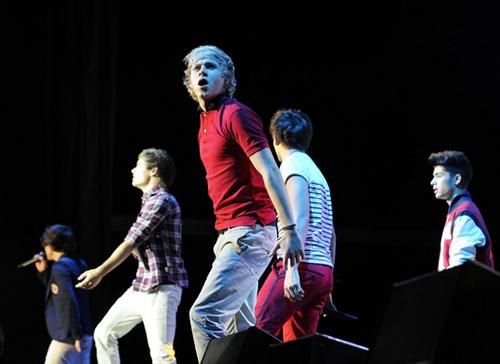 Članovi popularnog bojbenda priznaju kako bi želeli da snime sopstveni film i tako da se pridruže drugim slavnim muzičarima koji se odlučili na ovaj korak.
Govoreći za The Sun, Harry je rekao: "Filmovi su nešto što bismo uzeli u obzir. Ali, moralo bi to da bude nešto što mi želimo. Voleli bismo da uradimo našu verziju 'Romea i Julije' a mi bismo igrali sve uloge – Niall bi bio Juliet!"
Nial se odmah nadovezao na tu priču: "Ne smeta mi da glumim Juliet, da budem iskren. Uradio bih sve što je potrebno za grupu. Tu sam. Svi smo tu jedan za drugog", objasnio je.