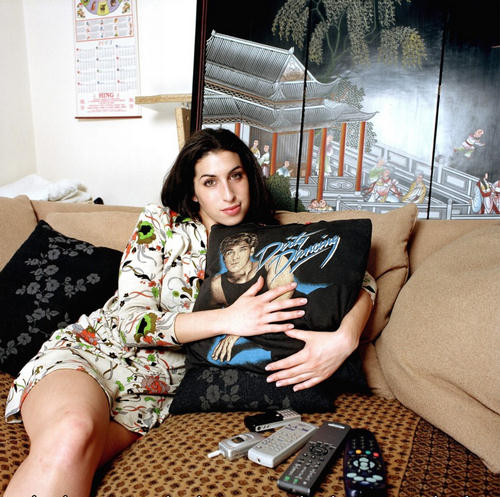 Bojbend The Wanted na svom je Twitter profilu objavio fotografiju za koju se veruje da je poslednja fotografija u subotu preminule pevačke zvezde Amy Winehouse.
Fotografija je snimljena prošle srede, 20. jula, u bekstejdžu londonskog Camden Roundhousea, gde je Amy stigla kako bi na iTunes Festivalu podržala svoje kumče Dionne Bromfield.
[youtube bD_6oxyb4rc]
Momci iz The Wanteda su nakon koncerta objavili na svom profilu fotografiju na kojoj poziraju s Dionne i nasmešenom Amy, uz poruku: "Drago nam je što smo te upoznali". Amy je te večeri mnoge iznenadila kad se popela na pozornicu kako bi zagrlila Dionne, a potom je s kumčetom i zaplesala i zamolila publiku da kupe Dionnin album "Good For The Soul" izdat ranije ovog meseca. Bilo je to poslednje Amyino javno pojavljivanje..