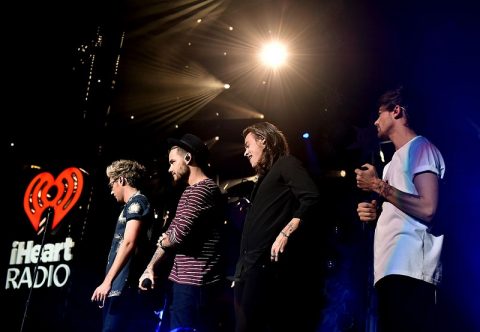 Niall Horan, bivši član 1D, pojavio se u emisiji "Nova's Smallzy Surgery" i tom prilikom je odgovorio na pitanje koje nas je toliko dugo mučilo – Da li će se One Direction ikada ponovo okupiti? DA, HOĆE!
– To će se sigurno dogoditi. Već mnogo puta sam rekao da bismo morali da budemo zaista glupi ukoliko to ne učinimo. Avanture sa 1D predstavljaju najlepše godine u našim životima – izjavio je Niall.
Nažalost, on nije otkrio nikakve detalje, s obzirom na to da su svi članovi benda zauzeti oko realizacije solo projekata.
Uglavnom, nastavljamo da brojimo dane do zvaničnog okupljanja ovog megapopularnog benda.
Izvor: tigerbeat.com
Foto: Getty Images