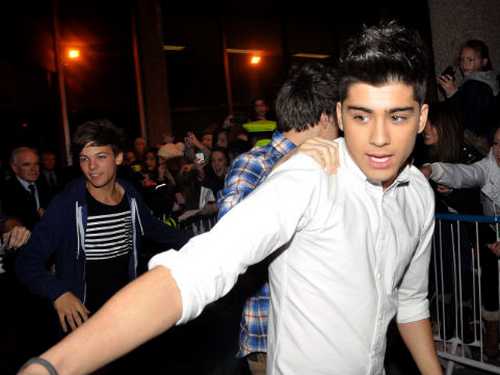 Zayn je otvoreno govorio o tome koliko je teško nositi se sa slavom, posebno kad ljudi pišu ružne komentare o njemu i njegovoj porodici.
Govoreći o ružnim porukama koje dobija na Twitteru, Zayn je istakao: "Grozne stvari su rečene, tipa da sam terorista i tako to. Kako to možete da opravdate? Kako možete tako da me nazovete i da se završi na tome? Možete da kažete šta god poželite o meni, baš me briga. Ipak, kad to počinje da utiče na ljude do kojih mi je stalo ili čujem to od mame, onda je to problem."
Zayn je musliman i poštuje svoju religiju, pa i zbog toga dobija negativne komentare. "Živimo u 2012. godini i mislio sam da je vreme da krenemo napred. Kad bi mi neko rekao nešto na ulici i u lice, nešto bi moglo da se uradi". Zayn pritom misli na negativne komentare koje je dobijao od nekih blogera jer je na Twitteru ostavljao poruke vezane za Allaha i praznik Ramadan.