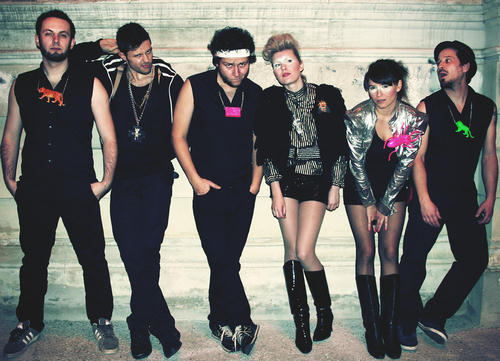 Gotov je novi singl zagrebačke elektro-pop atrakcije Lollobrigida pod nazivom "Sex on tv, sex on the radio".
Članovi Lollobrigida opisuju singl kao zabavnu i ironičnu disko pesmu o svetu medija i današnjim medijskim zahtevima. Povodom objavljivanja novog singla su izjavili: "Ne pišite knjige, ne spasavajte kitove, raspustite band! Za naslovnu stranu u štampanim medijima je potrebna sasvim druga formula!"
Hrvatski disko pop sastav Lollobrigida najavljuje letnje koncerte po celom regionu. U planu su koncerti uz bendove poput La Roux, The Fall, Crystal Castles, Hercules And Love Affair, Rambo Amadeus, Repetitor, Darkwood Dub, Elemental i mnoge druge.
Link za pesmu Sex on tv, sex on the radio:
http://www.facebook.com/pages/Lollobrigida/450260490523?sk=app_
LETNJA TURNEJA 2011
18.06. Skofja Loka, Slovenija, Rdeca Ostriga
24.06. Celje, Slovenija, festival FACK
16.07. Rijeka, Hartera festival
05.08. Dodosi, Crna Gora, festival On the other side, Skadar
11.08. Šibenik, Teraneo festival
12.08. Šabac Letnji Festival
21.08. Beograd