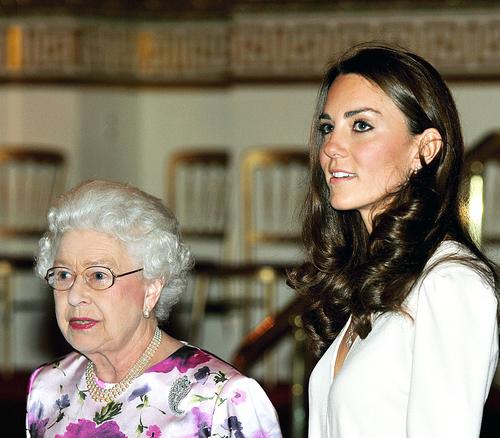 Kate Middleton odbila je priliku o kojoj mnoge zvezde sanjaju. Anna Wintour želela je da mlada vojvotkinja pozira na naslovnici Voguea kao modna ikona, ali Kate je to odbila. Razlog tome navodno je neodobravanje kraljice Elizabete koja nije preterano bila impresionirana ponudom Anne Wintour.
"William i Kate oboje su osećali da bi bilo loše da Kate gradi svoj ugled kao modna ikona. To nije način na koji oni funkcionišu pa shvataju svoje kraljevske dužnosti previše ozbiljno da bi sebi tako nešto dopustili i trivijalizovali ih", rekao je radnik kraljevske palate za E!News.
Anna Wintour navodno je želela da angažuje Marija Testina koji je radio portrete Williama i Kate dok su još bili vereni, ali to nije pomoglo da Kate pristane na poziranje za Vogue. "Kate je svesna da kraljica ne bi bila preterano oduševljena idejom pojavljivanja u Vogueu. Ne bi joj to bilo po volji, a Njeno Veličanstvo je prava umetnica u tome da ljudi rade ono što je njoj po volji", tvrdi izvor.