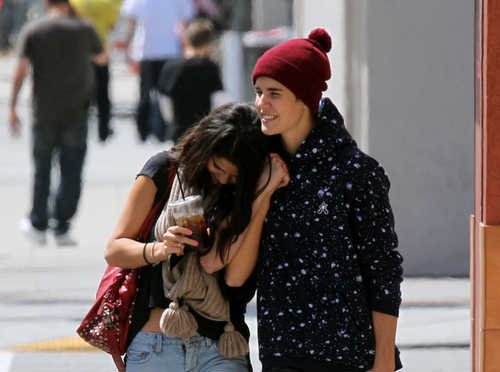 U numeri "Beauty and a Beat" u jednom stihu pominje se Selena, a britanski tabloid The Sun prenosi kako Jus navodno želi da se reši tog dela teksta.
"Prekasno je da Justin ukloni stih s albuma. Ali nema šanse da će on taj deo pevati uživo ili da će to činiti bilo ko – pa čak ni Nicki. Zna kako bi izgovaranje tih reči bilo kao stavljanje soli na ranu kao i da bi njegove obožavateljke loše reagovale, tako da je najbolje da se sve zaboravi."
U spornoj pesmi možemo čuti Nicki Minaj kako repuje: "Justin Bieber, you know I'm a hit 'em with the ether, buns out, wiener, but I gotta keep and eye out for Selena." Nezgodno za Jusa je i što će uskoro biti emitovan njegov intervju s Oprah, u kojem između ostalog govori o Seleni, a sve je snimljeno pre nego što su krenule priče o njihovom raskidu.
FOTO: FAME