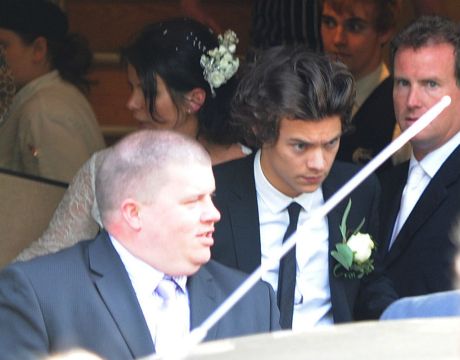 Harry Styles je navikao da sa bendom nastupa pred hiljadama fanova na koncertima širom sveta, ali mu to nije pomoglo da se oslobodi treme dok je držao govor na venčanju svoje mame.
Devetnaestogodišnja zvezda, koji je bio kum na ovoj ceremoniji koja je održana u junu, otkrio je da je tada osećao najveću tremu u životu, iako je bilo prisutno "samo" 100 ljudi.
"Održao sam govor i mogu iskreno da kažem da sam tada imao najveću tremu u životu", ispričao je Hazza za The Sun, i objasnio da mu je taj govor pred malom grupom ljudi teže pao nego bilo koji koncert na turneji One Directiona. "Vežbao sam nekoliko dana pre toga, recitovao sam sobom na kauču. Pokušao sam da uključim pomalo od svega u moj govor", otkrio je Harry. Sve to se, ipak, isplatilo, pošto je rekao da je publika bila oduševljena. "Kada su svi mislili da ću biti strašno emotivan, izvukao sam malo humora. Mislim da je dobro prošlo", skromno zaključuje pevač.
Izvor: Life Content