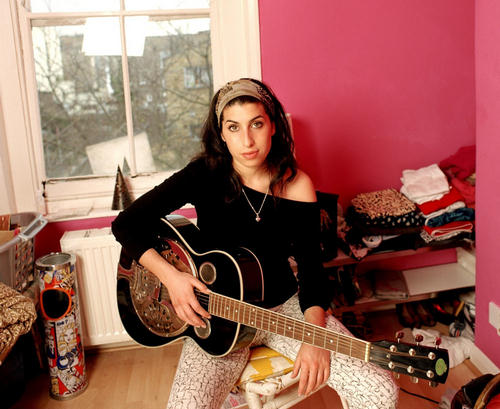 Mesec dana nakon smrti Amy Winehouse, njen je album "Back to Black" postao najprodavaniji album 21. veka u Velikoj Britaniji.
Pevačici je to bio drugi studijski album, a da se odlično prodavao i zaseo na prvo mesto potvrdila je britanska Official Chart Company.
Pre Amy i njenog albuma, najprodavaniji je bio album Jamesa Blunta "Back to Bedlam", koji se do sada prodao u više od tri miliona primeraka. Amy je do sada prodala 3,241,118 primeraka svog albuma i zasela na prvo mesto. "To je vezano za činjenicu da je brojna publika tek nakon njene smrti počela da otkriva njenu muziku. Ironično je što se neki proslave tak nakon što preminu", rekao je Keith Caulfield iz Official Charta.