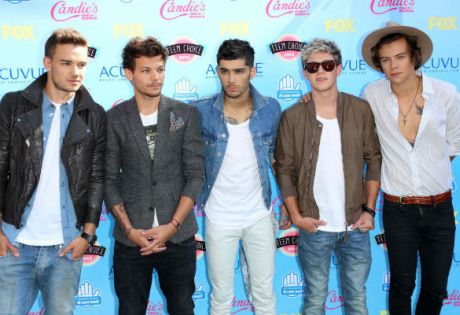 Predsednik Sjedinjenih Američkih Država Barack Obama, navodno je pozvao trenutno najpopularniji boy-band na svetu, One Direction, da nastupe u Beloj kući, a članove benda je zamolio da mu daju primerak njihovog filma "This Is Us", pre zvanične premijere.
Američki predsednik navodno je na taj način želeo da obraduje svoje kćerke, koje će zato moći da pogledaju film devet dana pre ostatka Amerike. Izvor iz Bele kuće kaže da su Malia i Sasha veoma uzbuđene što će moći da pogledaju film i dodao: "Barack i Michelle i dalje se naaju da će dovesti momke u Belu kuću uskoro. To bi bila vrhunska poslastica za njihove kćerke."
Obama je jednom prilikom otkrio da su njegove mezimice velike obožavateljke One Directiona, te da su se jako razočarale kada momci nisu mogli da prihvate poziv Michelle Obame da prisustvuju njenom uskršnjem događaju u Vašingtonu zbog brojnih obaveza. Srećom po Maliu i Sashu, sve dok ne budu imale priliku da ih čuju i vide uživo, moći će da gledaju njihov novi film, i to od utorka.
Izvor: Life Content