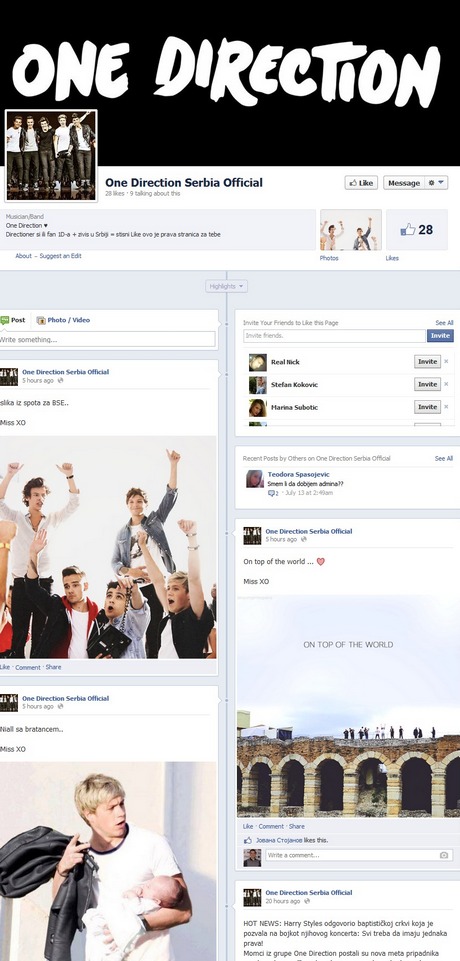 Mi smo nova stranica na Facebooku, čiji je cilj da ujedini sve fanove One Directiona u Srbiji. I čim malo povećamo broj bićemo prilično aktivni.
Facebook stranica: One Direction Serbia Official
FAN PAGES je rubrika u kojoj predstavljamo vaše fan stranice! Sve što treba da uradite jeste da nam pošaljete adresu svoje stranice/foruma/bloga/Twittera i ukratko ih opišete. Sve to napišite u e-mailu i pošaljite ga na našu adresu, bravoportal@gmail.com a u subject stavite Fan Pages. OBJAVLJUJEMO SAMO STRANICE KOJE SU AKTIVNE (nije važno koliko imate fanova) I TO REDOM KOJIM IH DOBIJEMO. Stranice koje smo već jednom predstavili možemo predstaviti opet, ali samo ako je prošlo godinu dana otkako su prvi put objavljene.