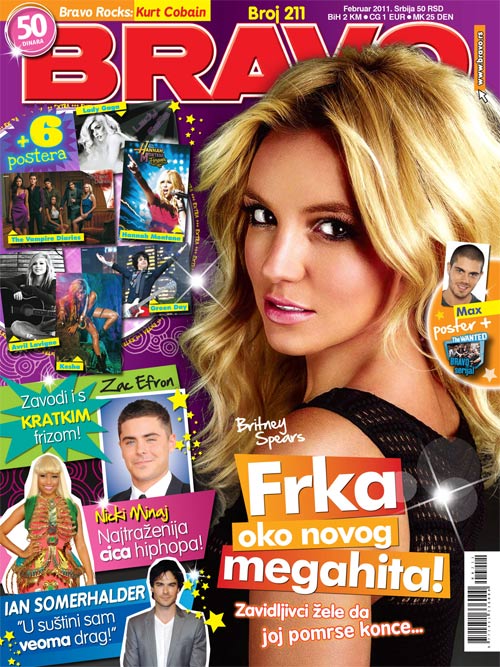 NOVI BRAVO OD PONEDELJKA NA SVIM KIOSCIMA!!!
U njemu te očekuju: Britney Spears, Miley Cyrus, Justin Bieber, Lady Gaga, Avril Lavigne, P!nk, Taylor Momsen, Kelly Osbourne, Ed Westwick, Cher, AnnaLynne Mccord,Sprouse Twins, Jonas Brothers, Emma Watson, Shakira, Ariana Dvornik, Green Day, Matt Belamy, Kurt Cobain, Oaramore, Arcade Fire, System of a Down, Portishead, Katy Perry, The Kardashians.
Posteri: Lady Gaga, Hannah Montana, The Vampire Diaries, Avril Lavigne, Green Day i Ke$ha
…kao i sve druge stalne rubrike!