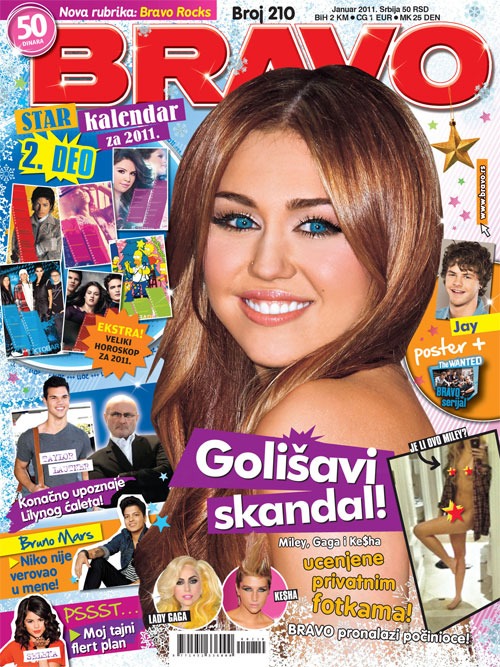 NOVI BRAVO OD DANAS NA SVIM KIOSCIMA!!!
U njemu te očekuju: Miley Cyrus, Lady GaGa, Ke$ha, Justin Bieber, Selena Gomez, Avril Lavigne, Katy Perry, Taylor Lautner, Bruno Mars, Hayley Williams, The Wanted (Jay), Jonas Brothers, Anahi, Robert Pattinson, Zac & Vanessa, Rihanna, Taylor Swift, Megan Fox, Katy Perry, Ke$ha, Avril, Debby Ryan, Ian Somerhalder, Christina Aguilera, Nicki Minaj, Jim Morrison, Scott Ian, Pearl Jam…
Star kalendar (2. deo): Michael Jackson, Rihanna, Selena Gomez, Twilight, Tokio Hotel, The Simpsons
Ekstra: Veliki horoskop za 2011. godinu!
…kao i sve druge stalne rubrike!